The ultimate checklist to planning a wedding theme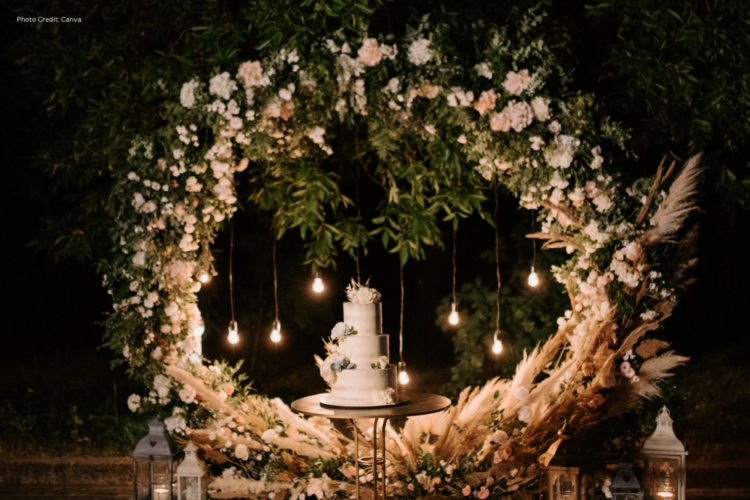 The ultimate checklist to help you pick a wedding theme
If you're dreaming of your big day and planning is underway, you might consider incorporating a theme into your wedding. These days, themed weddings are relatively common, and you can go as big or small as you want. Themes can be based on simple colour schemes (such as the 2023 Pantone colour of the year) or on a type of aesthetic (vintage/rustic vs modern/contemporary). Some weddings can go all-out with the theme – we've seen numerous examples of couples choosing to incorporate their interests or favourite TV shows into their celebration.
But how do you pick a theme? Is there a specific formula to use that helps you make your theme successful? How can you make sure that your chosen wedding theme isn't going to be an accidental Pinterest fail?
As experienced wedding planners, we've compiled the ultimate checklist of things to consider when picking your wedding theme. While this article is focused on weddings, we should point out that this checklist is equally applicable if you're looking for a theme for a corporate event, or a personal celebration such as a birthday or christening.
If you're looking for inspiration on an event theme idea, why not head over to our Instagram or Facebook page?
Why do you need a wedding theme?
You may be questioning why you need a wedding theme. In our opinion, it's all about helping you with your decision-making. Having a definitive theme in mind will help you to mind your thoughts regarding your wedding décor, floral arrangements, outfits and table settings. In addition, using a cohesive theme will aid your overall look and style, giving you a more streamlined and flattering vision.
Tips to help you choose a theme
Your theme should represent you as a couple. It could be as simple as choosing your favourite sports team's colours as your wedding colour theme or representing a chosen interest or something meaningful to your relationship.
Choosing a wedding theme idea might be tempting based on an image you've seen on Pinterest, but if it bears no reality to you as a couple, you may struggle to incorporate it fully.
When we work with couples to plan the big day, we will get to know who you are. Identifying your interests and hobbies and determining your personality type could be key to unlocking the right theme. After all, if you are an introverted character, choosing something brash and bold could make you feel uncomfortable throughout the day.
It's your wedding day, so why not make it about you?
Colour schemes are an easy way to make a subtle wedding theme. You can be as bold or subdued as you like and incorporate your chosen colour into almost every aspect of your day. Choosing a specific colour can maximise the impact of your photos – a black and white colour theme will offer a timeless elegance, while subtle nods or pops of colour can look great. We've seen some great examples of the cinematic wedding themes. Choosing a notable film or film franchise personal to you (perhaps the first film you watched together) can make your wedding unique. For example, if you choose to host a Disney themed wedding, you could go all-out with the menu choices, decor or musical playlists.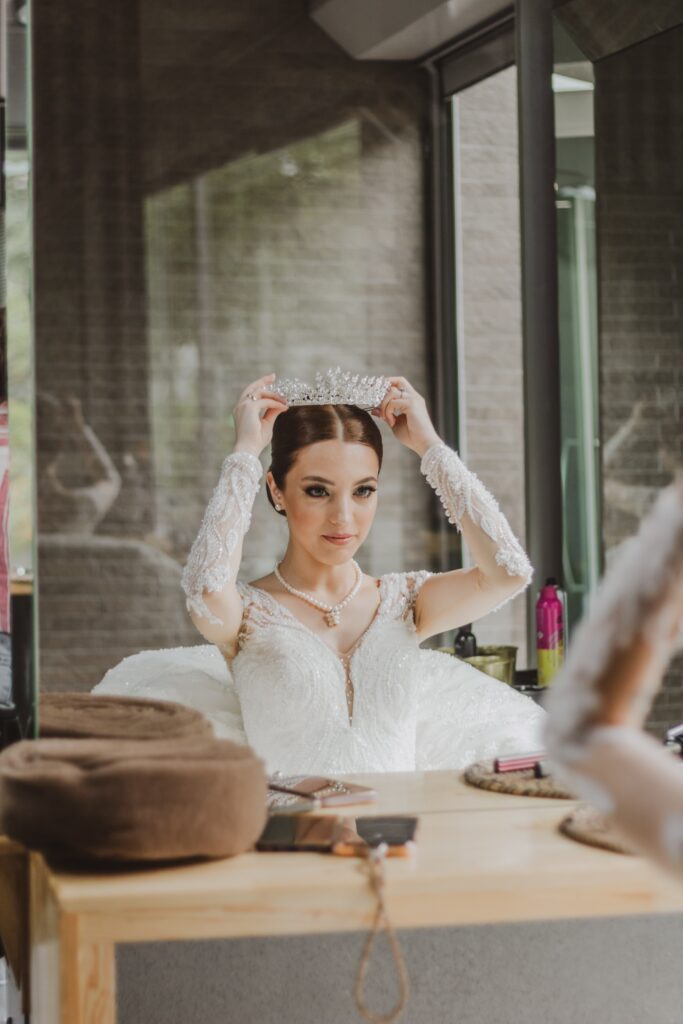 Does seasonality matter?
The time of year will naturally impact your choice of wedding theme; after all, you're unlikely to host a Christmas-themed wedding in August!
Choosing a seasonal wedding isn't just about logic. It's also about the availability of the props or items that you need to bring your theme to life. For example, if you've dreamt of a garden wedding or an outdoor event, you'll need warmth or sunshine to make your guests feel comfortable.
The time of year will also affect how the natural light affects your colour scheme. For example, dark jewel tones will look stunning in winter when the light is much cooler, while pastel colours need a warm light to bring them out.
Trend-led vs timeless classic
As part of our role as wedding planners, we'll talk to you about whether you are looking for something that offers timeless elegance or something modern and contemporary but runs the risk of looking dated in twenty years.
Certain themes will always look good in photos. For example, a monochromatic look or a Gatsby-themed extravagance will stand the test of time. While other themes, which may be in fashion at the moment, may look out of place when you look back at your photos or videos on your golden wedding anniversary.
For example, let's look back at the wedding dress of Princess Diana. As beautiful as it is, the tailoring and design immediately scream that this was a wedding in 1981. In contrast, the stunning gown of Princess Grace in 1956 continues to inspire bridal collections to this very day.
Perhaps you could have a compromise. We love the challenge of taking traditional or timeless themes but adding a modern twist.
How far is too far with a theme?
TV shows like Don't Tell the Bride have given unrealistic ideas of what a theme could be. You might share a love of thrill rides at the nearby theme park, but we're sure you'll agree that saying your vows while riding Nemesis is a step too far.
A theme can go too far when your wedding looks like you and your guests are part of cosplay. If your guests are not interested in the same activity as you, choosing an all-encompassing theme could make your guests feel uncomfortable.
A search on Pinterest shows some amazing examples of themed weddings, but it's important to remember that these images have been taken solely for social media. Budgets are unlimited, and the photos and design are carefully thought through. If you are on a much smaller budget, it will be almost impossible to replicate your pinspiration.
But that doesn't mean that you can't replicate smaller elements.
For example, if you are a Harry Potter fan, instead of dressing your bridesmaids in the Gryffindor colours or having your officiant dressed as Dumbledore, why not take out smaller nods to the series? Using the Daily Prophet as a design for your invitations, offering Liquid Luck shot glasses as favours, or even recreating the Marauders Map as your seating plan could be smaller, more accessible (and affordable) ways of incorporating your theme.
Is it suitable for your venue?
A mismatch between the venue and your theme could cause your chosen wedding theme to fail.
For example, an enchanted forest wedding theme will feel out of place if you're in an expensive hotel. Similarly, a Hawaiian beach wedding theme may not hit the spot if you're in a converted barn in the middle of the countryside!
When choosing your wedding, why not ask your wedding coordinator for suggestions or photos of previous weddings? Then, you might gain a little imagination and get an idea of what suits the venue.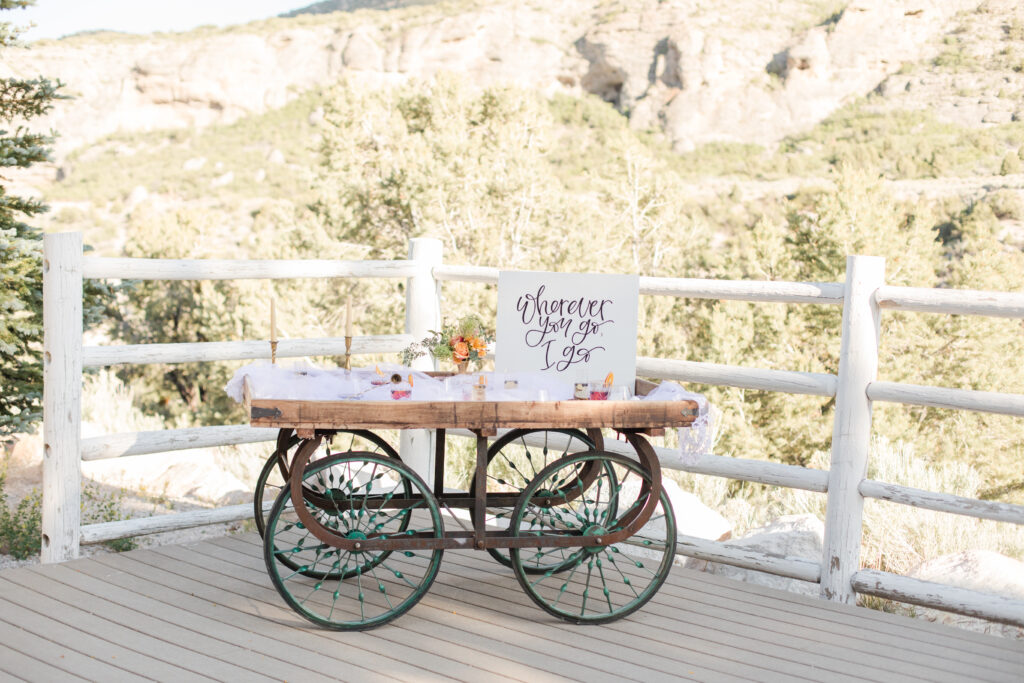 Budget restrictions
Your budget will play a big factor in your wedding theme because it will impact how many props you need or how far you can realistically afford to push your theme.
As we've already mentioned, the themed wedding images on Pinterest are amazing. But that's because they are deliberately taken with unlimited funds. Therefore, it's likely not a realistic comparison. But that doesn't mean you can't host a themed wedding on a budget.
We have relationships with suppliers across the UK. Suppose you're looking for something specific for your wedding; why not get in touch? We may be able to use our contacts to reduce your costs or make suggestions for more affordable alternatives.
Accessibility to all guests
Your wedding theme should be about you. But it's also important to remember that hosting a wedding is about making your guests feel welcome and comfortable. So, you need to ensure your wedding theme is accessible to everyone. We mean that if you are inviting children to your wedding, your theme should be appropriate for all ages. Or, if you are asking your guests to dress in a certain colour, pick a colour they will likely already have in their wardrobe.
Where to get inspiration
If you're looking for inspiration for your wedding theme, why not follow us on Instagram and Facebook? We're always sharing some examples of how you can jazz up your wedding or corporate event.
Instagram, Pinterest and TikTok have some incredible ideas for themed events, but we recommend talking to your venues and suppliers. You may be surprised by what they've previously done. Also, seeing examples of different wedding or corporate event themes in your chosen venue can bring ideas to life and help you visualise your event.
If you need help or advice on how to maximise your theme, please get in touch. We've planned weddings and events in venues across the UK, and we know how to create a subtle theme or pack a punch.
All you need to do is email us on info@inspired-occasions.co.uk