Introducing Pantones Colour of the Year 2023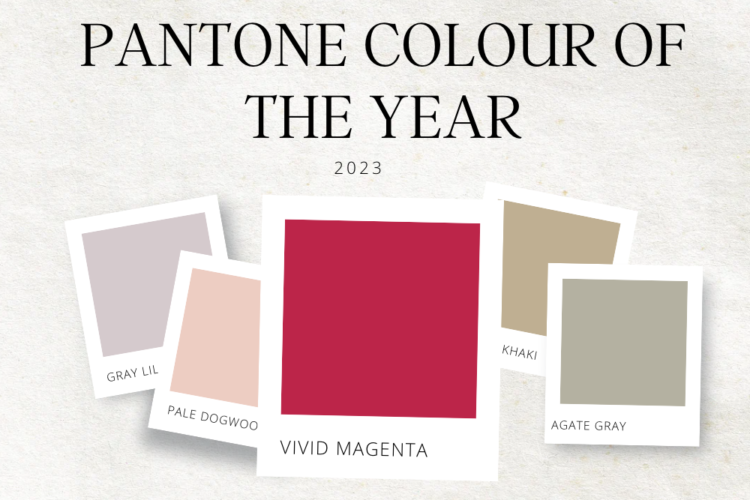 Introducing Pantones colour of the year 2023: Viva Magenta
When it comes to weddings and corporate events, we all like to think that we are creating something unique and individual. But many of us are sharing the same inspiration from Pinterest, and inadvertently following trends that we may have seen on Instagram.
That's why we love this year's Pantone Colour of the Year 2023.
Viva Magenta 18-1750 is a stunning bright hue that we haven't seen for a long while in weddings or corporate events.
And what we love about it is that it is totally unique.
As a part of your colour palette, Viva Magenta works perfectly as the star colour, while also harmonising with a set of stunning neutrals that can really pack a visual punch.
Here are some of our tips for how to build in this gorgeous red tone into your colour scheme this year.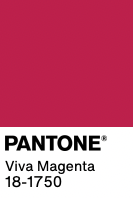 Floral arrangements
The logical place to start with any vivid colour is your floral arrangements. Flowers such as roses, ranunculus, dahlias, orchids, protea, calla lilies, and peonies will all look absolutely stunning in this colour combination.
Pairing beautifully against lush greenery like eucalyptus or florals such as, hydrangeas; your floral arrangement will truly feel at one with nature.
For those looking to host an eco-friendly wedding, the introduction of Viva Magenta is perfect because it is inspired by the red husk of the cochineal beetle. The husk can create a natural red dye known as cochineal or carmine. These dyes can often be found within food and cosmetics.
Invitations
You could choose to wow your guests with a Viva Magenta toned invitation – it would certainly be bold and memorable.
What we love about this colour is that it can pair extremely well with complementary, and contrasting colours. This allows you to use the colour either as your main colour, or as an accent colour used sparingly.
Easy to add in yourself…
If you are creating your own invitations and orders of ceremony using an online tool such as Canva, it is possible to add in this colour to your template. All you need to do is search online for the corresponding #HEX code or RGB values.
From here, simply click on the colour within Canva, click the 'add new colour' box and paste in your #HEX code and hey presto!
If you are stuck, drop our sister company Inspire Lifestyle Management a message – they will be sure to help you with all your Canva questions!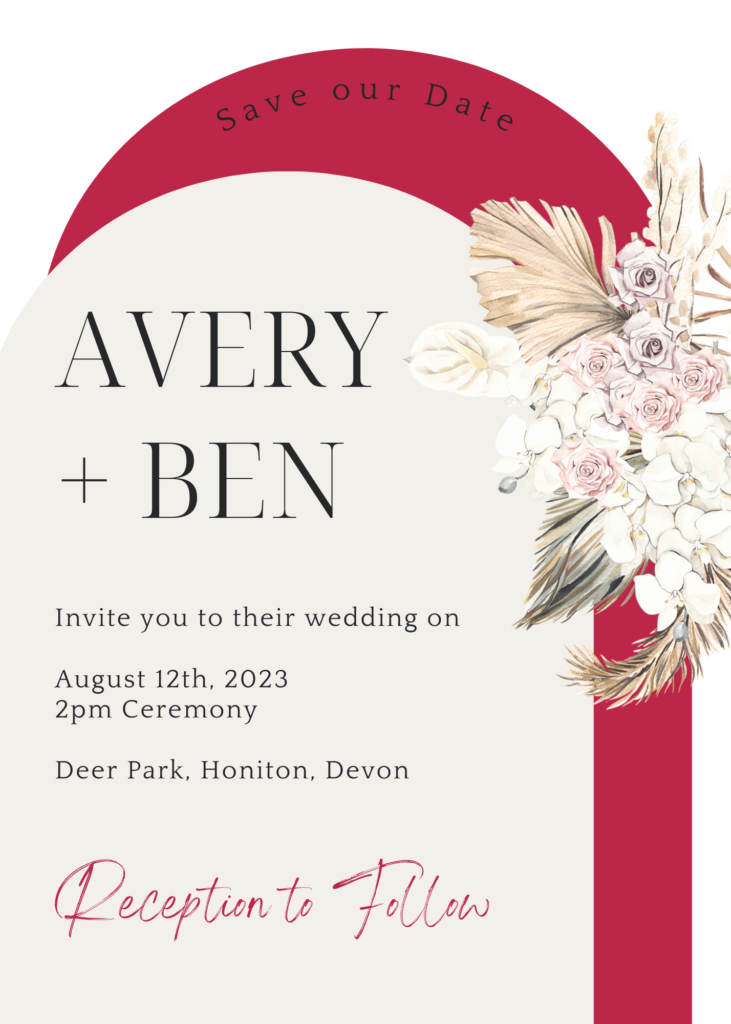 Dress code
Here at Inspired Occasions, we love a red dress code. It's such a powerful colour, that it's a beautiful choice for bridesmaids dresses, or as a dress code for your guests. It's bold enough to work as the main colour, but also punchy enough to be perfect for accessories such as shoes, bags or buttonholes.
With its pink tones, it will look stunning against other pinks, while also working with greys, blues or other pastel tones.
Décor
Reds and Pinks are the colours of love. So it makes perfect sense to introduce Viva Magenta into your wedding décor. You could choose between your linens, your chair covers, table runners and even balloons or other decorations.
What's more, thanks to smart lighting options, you could even speak to your venue about dousing your wedding reception in a red light. It would certainly add a romantic feel to the day or create that party atmosphere when everyone is on the dance floor.
Your menu choices
There are many ways that you can bring in the Viva Magenta into your menu choices; but the dessert is your most logical option.
A bright red coulis always looks great (and tastes delicious too). Luckily, flavours such as cranberry, raspberry and strawberry will naturally mimic the vividness of Viva Magenta.
If you're feeling extra bold, why not steer clear of the traditional white-iced wedding cake, and choose a bright Magenta colour icing? Red velvet cakes continue to be popular and we think that a red-hued cake will look stunning alongside your floral decorations.
Of course, if you want to stick with Viva Magenta as an accent colour, choosing red-toned ribbons or decorations will be enough to bring in your colour scheme to your celebratory cake.
Why not follow us on Instagram or Facebook to check out some unique wedding cakes and desserts?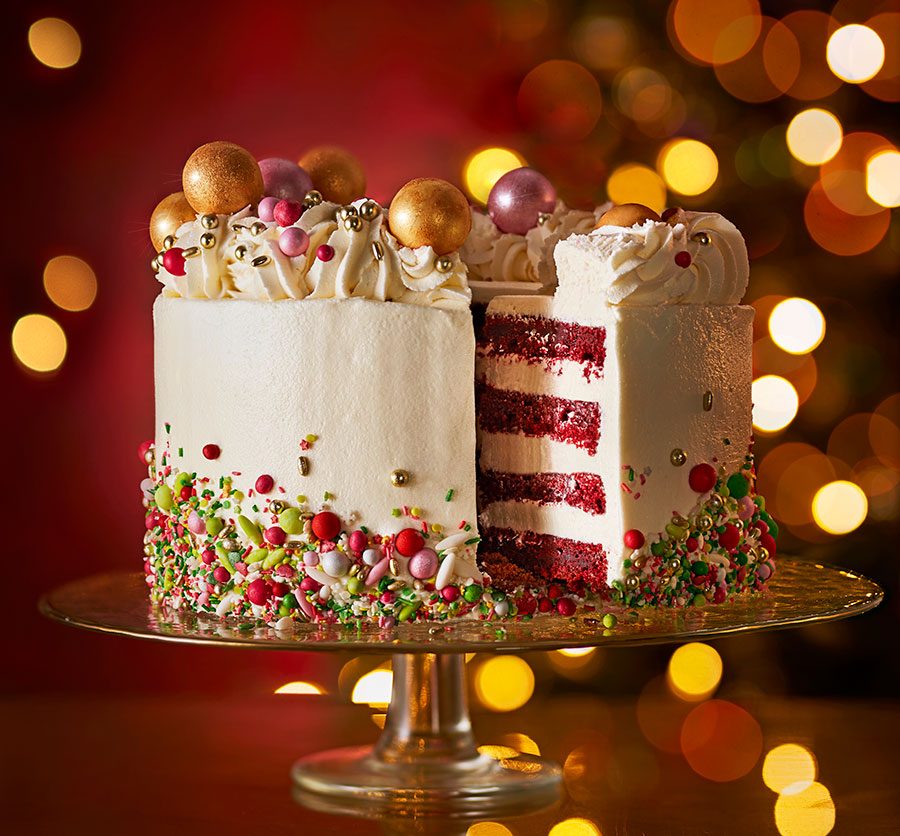 Inspired Occasions can implement any colour scheme into your next event
Over the years, we've incorporated a wide variety of colour schemes and branding into weddings and events. Our creative vision means that nothing is off limits – you are only bound by your imagination.
Hopefully these ideas have given you some inspiration for your upcoming event. If you would like to talk to us about how to incorporate your preferred colours, or full branding opportunities, into your event, please email us directly via info@inspired-occasions.co.uk