Is eloping the right choice for you?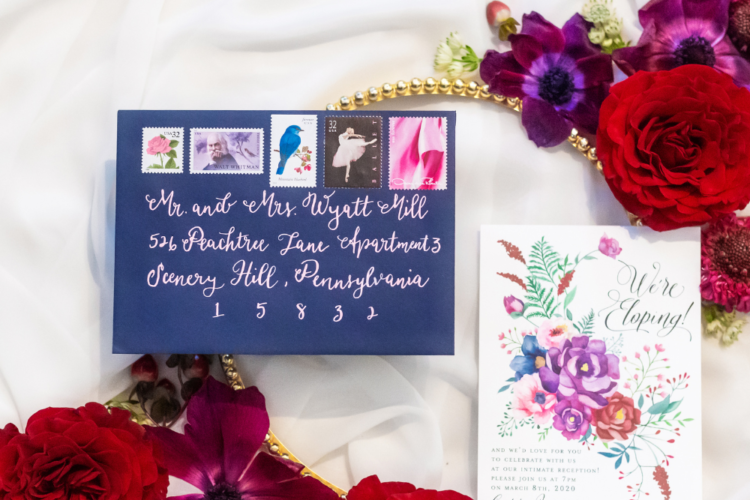 You might want to elope instead of having a traditional wedding for many reasons. Perhaps you are worried about the rising cost of the wedding, or you might be an introvert who is nervous about the big day.
Some people are happy with a small intimate wedding with just a few close friends and family. But if you want to keep your marriage private, eloping might be a better choice.
As more and more people think about eloping to avoid the stress of planning a wedding, we're sharing everything you need to know about elopements.
In this article, we'll talk about how eloping differs from a traditional wedding, if it is cheaper than a small wedding, and give you some tips on how to tell your friends and family.
What is an elopement?
Historically, eloping meant that a couple ran away together to get married in secret, often without their families' permission or knowledge.
But eloping has a different meaning now than it did in the past. It can now mean a small, private wedding that is usually held in an unusual place, like a beach, a mountaintop, or a city hall. Most of the time, only the couple, an official (or celebrant), and two witnesses are present at an elopement.
You can elope at home or abroad, and these days, many people tell their loved ones ahead of time.
Eloping is often chosen by couples who don't want the stress and cost of a traditional wedding but want a more relaxed and intimate wedding.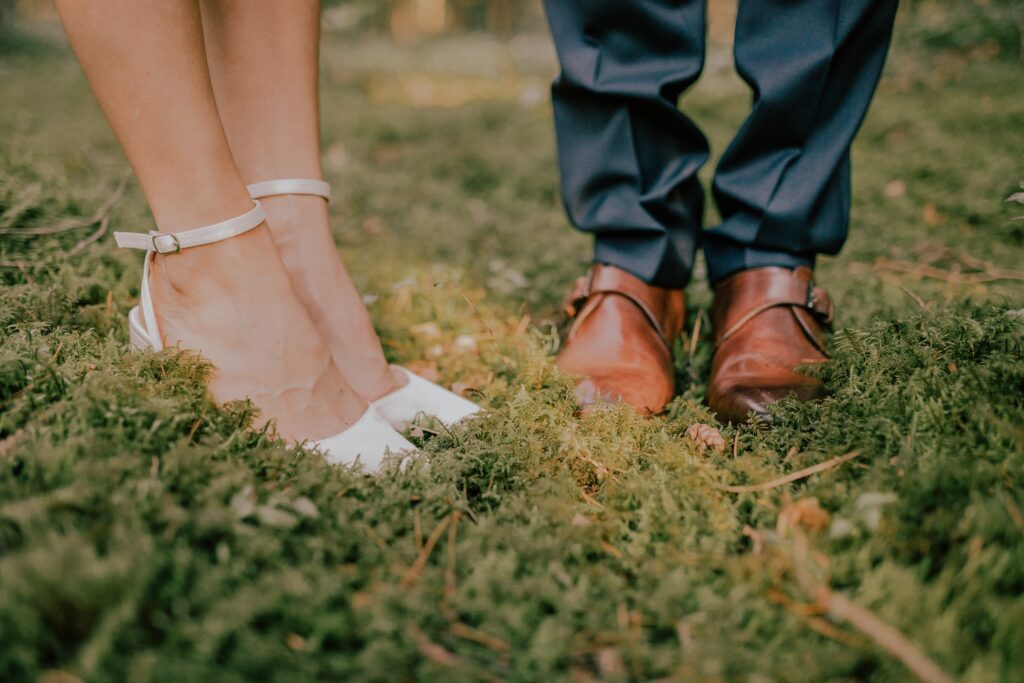 The Pros and Cons of Eloping
When deciding whether to elope or have a wedding, there are many pros and cons to consider.
Advantages of eloping
One of the best things about eloping is that it saves money. Costs for venues, food, decorations, outfits, entertainment and other things at a traditional wedding can add up quickly. Eloping lets couples save money and use that money for other things, like a honeymoon or a house deposit.
The experience of eloping can be more private and intimate. If a couple decides to elope, they usually want to focus on their love and commitment to each other instead of the stress and expectations of a big wedding.
You don't have to worry about number limits, so you can get married almost anywhere you want. Many people choose to elope because they don't want to deal with the drama that can happen when they don't invite a long-lost relative.
Another advantage is that you can get married almost anywhere. If your location has a wedding licence, you can use that place for your wedding.
Disadvantages of eloping
Traditionally people who choose to elope do not follow up their big day with a big party with their family and friends. If you believe that weddings are about getting close family and friends together and making lasting memories, you might regret not having a traditional wedding ceremony, however intimate. Would you be sorry you didn't have a family member walk you down the aisle? Or turning around to see your guests happy and smiling as they celebrate your marriage?
If you choose to elope, your family and friends who would like to see you get married may be sad or upset. Your decision to elope could have long-term consequences on your relationships with others, especially close family members who may feel excluded.
Eloping might not be a good choice for couples who want to include certain cultural or religious traditions in their wedding. When making this choice, it's crucial to consider the pros and cons and what's most important to you and your partner.
How much does it cost to elope?
Many couples think eloping will save money because they won't have to pay for a big party. Still, small, intimate weddings don't have to be expensive.
Wedding packages at Gretna Green start from £449 and can go up to £8,369. On top of that, you will need to pay for transportation (if you don't live nearby), your rings, and maybe a dress or suit, a bouquet and a meal to celebrate your marriage.
If you choose to get married in a registry office in the UK, on the other hand, you will have to pay for the room, the registrar, each person's notice application, and your marriage certificate. Fees are different in each part of the UK. For example, you could expect to pay between £460 and £590 in Derbyshire but between £345 and £800 in Suffolk.
Here in Devon, the cost of getting married in a civil ceremony range from £175-£875
As you can see, an elopement or an intimate wedding in a registry office is not that different from each other.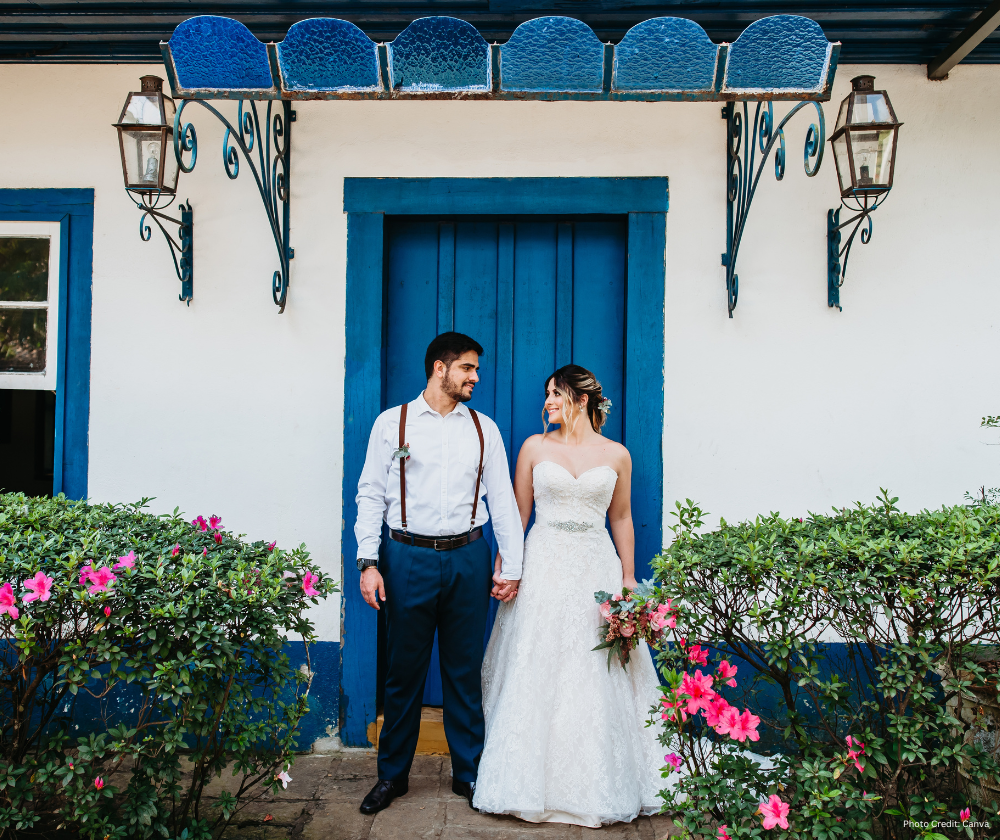 How to tell your loved ones that you are eloping
When a couple wants to elope, one of the hardest things to figure out is how to do it without upsetting the family.
Even though the traditional meaning of the word "elopement" is a secret wedding, most couples tell their friends and family ahead of time these days. If you know that your friends and family will be hurt if you don't invite them to your big day, you should talk to them in person instead of texting or emailing them. And DO NOT share the news on social media!
They will probably be disappointed when you tell people you want to run away and elope. You should be able to explain why you've decided to elope and give some background on your choice. If you can help your friends and family understand why you want to do something, they will be more likely to show their unconditional support.
You might be able to make things better between you and your loved ones by including them in other ways at your wedding. Could you ask them to write you a note you could open and read on your wedding day? This would make them feel like they were a part of the party. Or could you promise to take many photos or videos of the big day that you can share afterwards?
Where can you elope in the UK?
The possibilities are endless if you're looking to elope in the UK.
For starters, there's the traditional Gretna Green ceremony. Since the 18th Century, couples have fled to Gretna to say their vows at the famous Marriage Anvil. The history and traditions of Gretna remain in place today, and there's often no place more romantic for couples to say their "I Do's."
As Devon-based wedding planners, here are a few of our favourite places to elope in Devon.
Firstly, we love the options available at Hayne, a beautiful 17th-century Threshing Barn in Zeal Monachorum, near Exeter. Their stunning walled gardens are perfect for an elopement or a micro-wedding with less than 15 guests. As the flowers bloom, it's truly a place of beauty.
If you're searching for a rural elopement venue, the simplicity of Brick House Vineyard in South Devon will offer you a magical day, allowing the two of you to celebrate in style.
Of course, if beach weddings are more your style, look no further than Sandy Cove in Berrynarbor, where you could get married on the top of a cliff overlooking the gorgeous Devon scenery. Who says you need to travel abroad to get sun, sea and sand for your wedding day? The elopement packages will give you insta-worthy pics that will bring back happy memories for the rest of your life.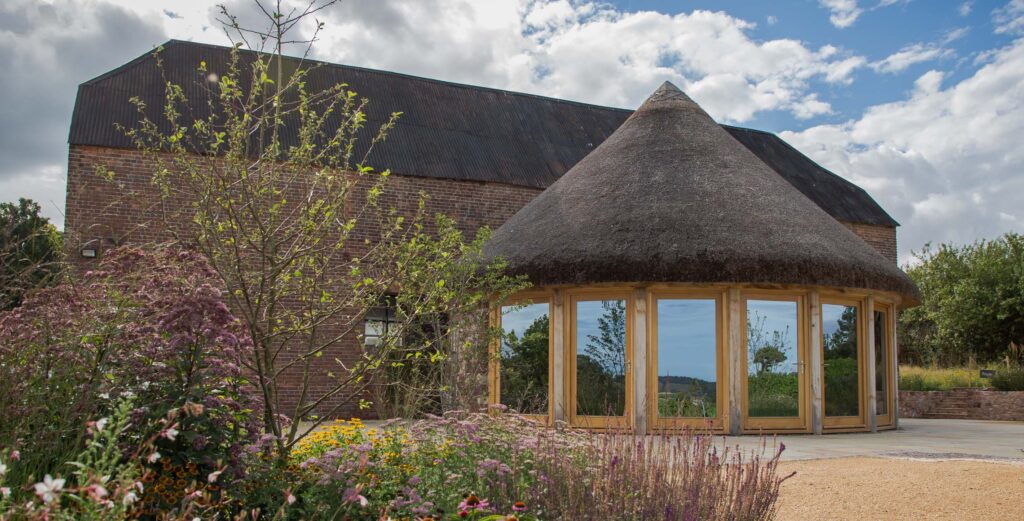 Need help planning the perfect elopement?
If you need help to plan your elopement, please get in touch. We have helped hundreds of couples elope in style, helping to find the perfect venue that tells your love story.
As well as help you secure your perfect elopement wedding venue, we can advise on photography, decor, outfits and even help you find the words to tell your family about your elopement.
Why not follow us on Instagram or Facebook for more inspiration about elopements?