Would you trust your partner to plan your wedding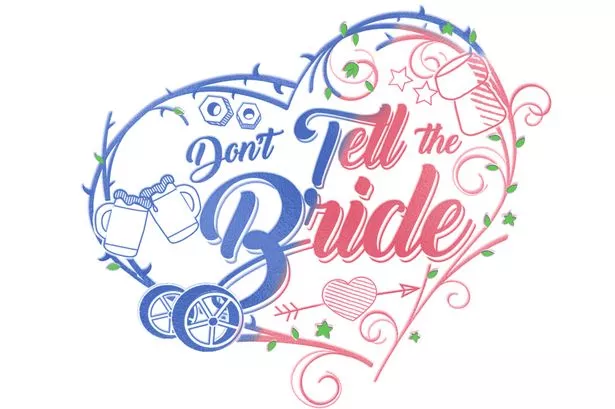 As Channel 4 pulls the plug on the iconic series, Don't Tell the Bride, we're questioning whether you would truly trust your partner to plan your nuptials?
After almost twenty years and 16 series, the show (which began on BBC Three, before moving to BBC1, then Sky One and then finally E4 during its run) has been given the axe, disappointing fans who loved to watch hapless grooms take control of the wedding planning. The show gave many iconic moments, from the bride who was taken to Thorpe Park to the couple who wed on the pitch in the middle of a Stoke City football game. And who can forget the groom who spent the majority of the budget on a stag-do in Vegas or the couple who became infamous for breaking the no-contact rules and had their wedding cancelled?
As Devon-based wedding planners, it's no surprise that we loved Don't Tell the Bride. It was a great example of what is involved in wedding planning, and how important it is to create a day that matches both couples personalities.
So, would you trust your partner to plan a surprise wedding for you? Do you think they could manage something unique, or do you think they would get carried away like so many grooms on the show did?
We love seeing couples work together in the planning process
One of the best things about our work planning weddings is that we get to see first-hand how different couples can communicate and work together as a team. Often, we see couples agreeing on almost every decision, where both partners take an equal role in the planning process. But it's not uncommon for one partner to leave the bulk of the organisation to the other, particularly if you've got a long wait until your big day.
How to get your partner involved in the wedding planning
One of the things we always talk to couples about is figuring out how to divide the wedding planning tasks. If one person takes on the bulk of the work it can become overwhelming, and in a worst-case scenario could lead to resentment.
A wedding and a marriage should be about two people coming together as a team. So why not start as you mean to go on. Try to find ways that you can both work together and enjoy each step as you head towards married life. 
Here are some of our hints for encouraging your partner to get involved in the wedding planning.
Talk openly and honestly about expectations
One of the biggest challenges for couples is to navigate how to communicate with each other. Often, one partner may take over the wedding planning because they either assume the other won't be interested, or because they've not directly asked the other person to help.
From the very beginning, we always recommend that you make it clear when you want help, and what you want help with. 
Create a checklist of responsibilities
It's always worthwhile creating a list of what needs to be done, and to delegate specific tasks to each person. A groom may be likely to offer to organise the suits, but if they've never done it before, do they know what needs to be done? Likewise, if you've never organised a selection of bridesmaid dresses before, will you know when you order sizes or how to arrange alterations or what accessories are needed?
We often use a spreadsheet that outlines a key priority (such as bridesmaid or groomsmen outfits) but then breaks those big tasks into smaller, more manageable chunks. Not only will it help you keep track of what needs to be done, but you will feel like you are both actively involved in your wedding planning. 
Work to your strengths
As part of your delegation, why not work out what each of you are good at. If one of you is a savvy bargain hunter, great at negotiation and a dab-hand at finding ways to save money, put that person in charge of the budget.
Similarly, if the other person is very creative-minded, why not encourage them to take responsibility for the overall aesthetic of your wedding? Perhaps they've got a keen interest in music – if so, that person is the ideal partner to take responsibility for your musical choices.
By working together with your strengths, not only will the planning become a lot more straightforward, but you'll also significantly reduce your stress levels. 
Talk about what you're both comfortable with – and remember to check-in with each other
One of the reasons why couples say they find wedding planning stressful is because they forget to check in with one another about their personal boundaries.
It's always essential to talk to each other about how you visualise your wedding. If one person is dreaming of eloping, while the other wants a formal black-tie celebration attended by 250 guests, you're destined to clash.
Checking in with each other isn't just about making sure you're both working towards the same wedding vision. It's about knowing when and where you can splurge your budget, and when to hold back. It's also about deciding between you when you have the autonomy to sign supplier contracts or make big decisions. Some couples may decide that one person can handle all the major decision-making, while others may prefer to talk ideas through and come to a compromise.
Every couple will be different. But learning how to talk through what matters to you could be essential if you want to enjoy the wedding planning process and feel that you are working as part of a team.
Need expert help to plan your wedding?
If you find that organising your wedding is getting you overly stressed, then why not talk to us?
As Devon's premier wedding planning organisers, we know how to make the most of your budget. Not only can we offer venue recommendations and theming suggestions, but we have a network of suppliers across the UK who we can tap into and negotiate great deals that may be unavailable directly to couples. Our support is there to plan everything from A-Z, or we can work with you on smaller, harder-to-manage parts of your big day including coordinating timings and making sure everything runs smoothly.
We may be based in Devon, but we can help with your wedding planning across the UK – and even set up your destination wedding. And everything will be managed in line with your budget.
To find out more about how we can help you with your 2024 wedding planning, please get in touch.
Alternatively, if you need any inspiration, why not head over to our Instagram or Facebook page.