Get your scare on with our ultimate guide to hosting the scariest Halloween Parties in the UK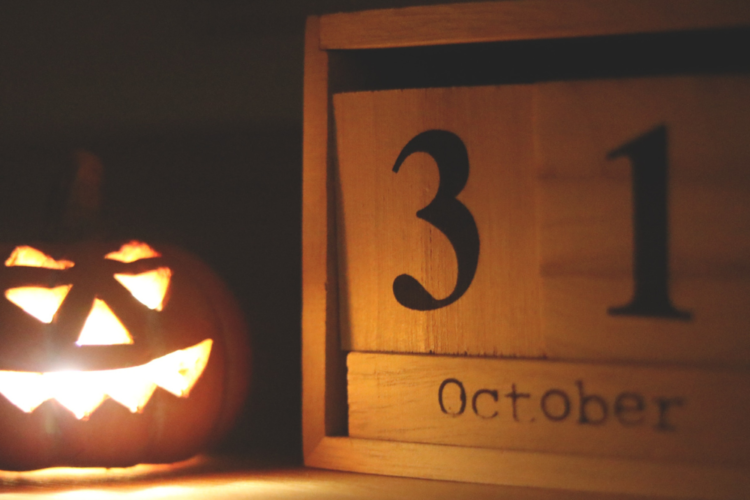 Get your scare on with our ultimate guide to hosting the scariest Halloween Parties in the UK
We love Halloween. In recent years it's become far more popular in the UK, with children and adults alike all taking the chance to celebrate the scariest night of the year.
In our opinion, the best part of Halloween (apart from the sweets you've collected trick or treating), is the amazing party theme opportunities available. Whether you choose to get your full scare on, or you prefer something simpler, it's easier than ever before to throw a spooktacular extravaganza.
If you want to host a scary bash this Halloween, why not read some of our best tricks? As experienced event planners, we know how to throw a memorable Halloween party that will excite your guests and get them screaming for more.
From creepy decorations to ghoulishly good food and drink, our guide has everything you need to throw the ultimate Halloween bash.

Choose a Spooky Theme
The first step to hosting a scary Halloween party is to choose a spooky theme. Whether you want to go classic with ghosts and goblins or get creative with a haunted carnival or zombie apocalypse theme, the possibilities are endless. Once you have your theme, you can start planning your decorations, food, and activities to match. Don't forget to encourage your guests to dress up in costume to really get into the spirit of the holiday.
Our favourite Halloween party themes include the classic haunted mansion or a scary graveyard party. Of course, if your guests are on the younger side, why not throw an epic Harry Potter-themed bash? The magic of witchcraft and wizardry perfectly lends itself to a Halloween theme party. If you're a film buff, we know you'll love a Ghostbusters theme, or even a Hocus Pocus party.
For more inspiration on UK Halloween party themes, why not follow us on Instagram or Facebook?
Create a Haunted Atmosphere with Decorations and entertainment
The key to a truly scary Halloween party is creating a haunted atmosphere with decorations. Start by setting the mood with dim lighting and eerie music. Then, add spooky decorations like cobwebs, skeletons, and fake spiders. You can also create a haunted house feel by using black lights and glow-in-the-dark paint. Don't forget to add some Halloween-themed props like cauldrons, broomsticks, and pumpkins to complete the look. With the right decorations, your guests will feel like they've stepped into a real-life horror movie.
The best news is that there are so many affordable decorations available these days. There is the obvious choice of Amazon, but also many major supermarkets and retail stores like Wilko, B&M, The Range and even Poundland offer some great low-cost Halloween decorations each year. Even better, they tend to be discounted heavily as we reach the 31 October, so it's a great time to stock up!
If budget allows, another option is to incorporate Halloween themed entertainment. From animatronic spiders to actors being inside your haunted house, anything is possible.
Are you looking for something specific to bring up the scare factor? If you've seen something on Pinterest that catches your interest, why not talk to us? Our network of suppliers means that we're sure we can find something bespoke for your Halloween party in the UK.
Serve Creepy Cocktails and Spooky Snacks.
No UK Halloween party is complete without some creepy cocktails and spooky snacks. Serve up your adult guests with some ghoulish drinks like a Bloody Mary or a Poison Apple Martini. For snacks, try making some mummy hot dogs or spider eggs or even freeze some peeled grapes for frozen eyeballs. You can also create a spooky charcuterie board with Halloween-themed treats like candy corn, pumpkin-shaped cheese, and bat-shaped crackers. TikTok is full of creative ideas and creations!
Thankfully, a quick trip to your local supermarket will make it easier to buy your Halloween snacks. Many of the major brands offer Halloween specific variations of their normal snacks, which will naturally reduce your stress levels, especially if you are short on time or budget.
If you're an avid baker, we suggest looking at the BBC Good Food website for Halloween treats. It's packed full of suggestions for ghoulie drinks and snacks that will wow any crowd.
Top tip! If you want to get creative with your food and drinks to really impress your guests and keep the Halloween spirit alive, why not use a free design software like Canva to create printable food and drink labels?
Here are a few drink and snack names that you could use for your catering…
Plan Fun Halloween Games and Activities.
In addition to spooky decorations and delicious treats, make sure to plan some fun Halloween games and activities for your guests.
The obvious activity is to set up a pumpkin carving station, where guests can carve their own pumpkins and display them around the party. If pumpkin carving is too complicated, or you are unsure if you'll have adult supervision available for children, why not ask kids to paint their designs onto a pumpkin instead? Cheap poster paint will work easily on a pumpkin and is washable.
You can also have a costume contest with prizes for the scariest, funniest, and most creative costumes. Perhaps your costumes could tie in with your theme idea, or maybe you want to see how creative your loved ones really are. For a more interactive activity, set up a murder mystery game or a scavenger hunt with Halloween-themed clues. Bringing in additional sub-activities such as apple bobbing or a witch hat ring toss will keep your Halloween party guests entertained and engaged throughout the night.
Remember, we can always help source professionals who can bring the Halloween activities to you!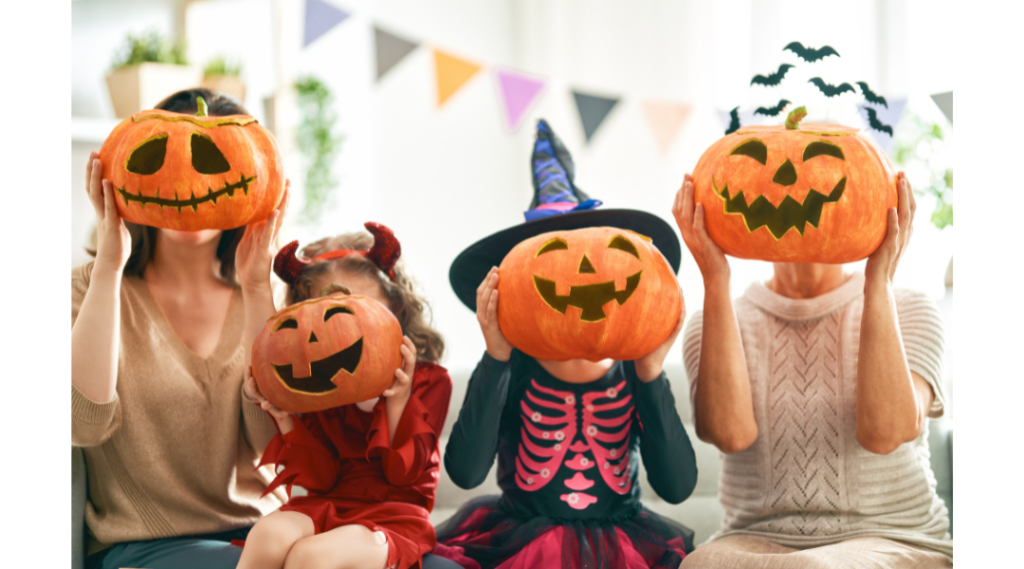 AND FINALLY, DON'T FORGET the spooky soundtrack
Of course, for any Halloween party to be a success, you need to think about the soundtrack.
Do you want to get people dancing or will your soundtrack be used to create atmosphere and to tie in with your theme?
There are so many Halloween songs available on sites such as Spotify or Amazon Music. As well as full songs, you could even supplement with some audio sounds of creaking staircases or witch cackles to truly scare your guests.
If it helps you, we've created our very own spooky soundtrack on Spotify.
We'd love to know if you have any suggestions that you think should be added onto the playlist?
What's your favourite Halloween song? Join in the conversation on our Instagram page.