Team away days in Devon and Cornwall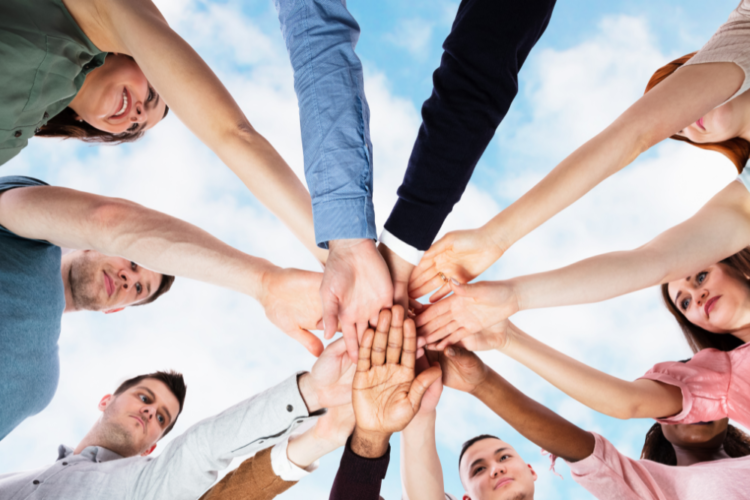 Making the most of team away days in Devon and Cornwall
Here at Inspired Occasions, we work closely with clients across Devon and Cornwall, helping them to make the most of corporate team away days. These specific outings are perfect for businesses looking to benefit from better team bonding by taking your employees outside of the office and allowing them to work together in a series of group challenges or activities.
Team away days are proven to build team spirit, increase communication and allow staff members to get to know one another outside of a workplace environment. Now that many companies work remotely or via hybrid methods, a corporate away day is increasingly used to reduce feelings of isolation and loneliness. According to HR Magazine, a corporate away day can allow managers to spot unseen skills, identify those with leadership potential and allow others to practice their problem-solving skills.
But how do you plan a team away day in Devon? Can you manage it in-house, or do you want to make the most of your budget? Should you be searching for a team away day venue, or can you replicate the idea in your existing office environment?
Luckily, we help many of our corporate clients with this.
As we are Devon-based event planners, we know the local areas where you can make the most of team away day activities. We often work with local businesses to create fun events to inspire and motivate their employees.
If you're looking for some inspiration, here are our suggestions for some great local corporate away days in Devon and Cornwall.
Bovey Castle has a great variety of team away day activities
If you are in Devon like us, you might be interested in learning about the activities at Bovey Castle.
With 275 acres to explore, some really exciting activities are available, from Falconry to off-road driving, archery and woodland survival skills. If you're looking for something a little calmer, why not explore the cocktail masterclass or the cider and sloe gin-making sessions?
Escot estate is another firm favourite
Escot Estate, which is close to Exeter and Honiton, is another great team away day venue with various team-building activities in the South West. The venue works in partnership with Devon Country Pursuits to offer a wide range of team-building activities, including Laser tag, an inflatable obstacle course, Cannon run, Foot golf, Axe throwing and an interactive treasure hunt.
We love how these activities are designed to get your staff working together as a team. It's a great way to build new relationships with co-workers and bonds in a way you can't do in an office environment.

Via Ferretta offers high-adventure team bonding
If you're in Cornwall, why not look at the adventure team away day events available at Via Feretta in Penryn?
There are a number of team away days that you can sign up for, including The Vertigo challenge, coasteering, or Kayaking.
The flexibility of the activities means that it's open for people with any fitness level, and trained instructors will be there throughout the day to make it fun for you.
Go Ape remains a firm favourite in the South West
We're sure you've probably already tried this with your kids at some point. But Go Ape is also an excellent option for corporate team away days. There are three locations across the South West, making them easily accessible, and we love that they have plenty of offers available, making them cost-effective for small businesses and start-ups.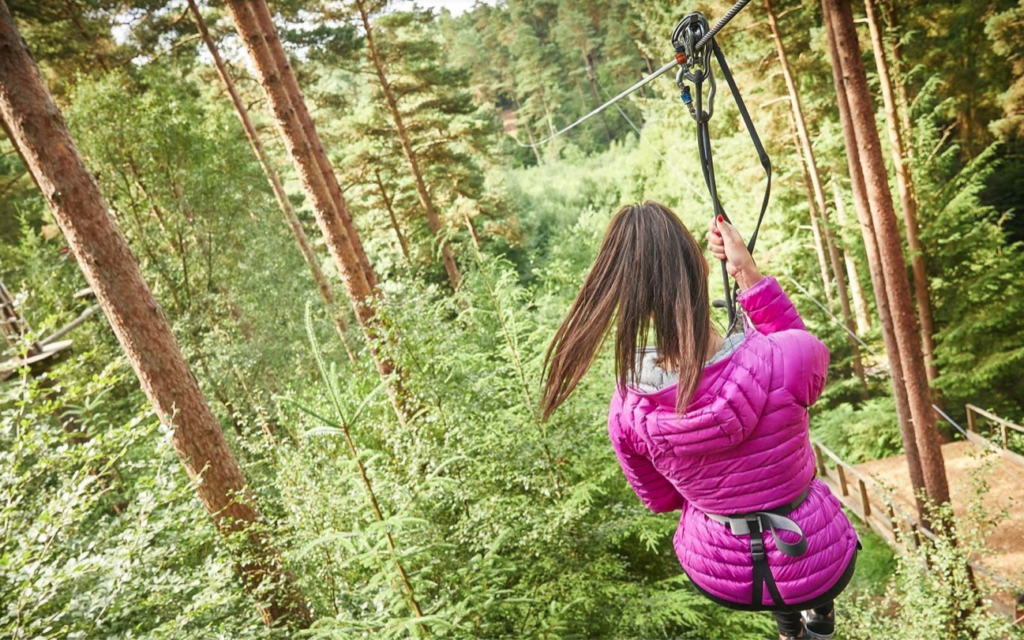 Not everything has to be adventure led…why not try a corporate cooking team activity?
The whole purpose of a team away day in Cornwall is to create a fun environment where your staff can relax and have fun. Not everyone wants to be a thrill seeker, so why not look at options such as corporate cooking classes? That way, your team can learn a new skill and sit together afterwards and enjoy the feast they've just created.
There are several cooking schools available in the South West, including Fat Hen in Penzance, which specialises in wild cookery and Philleigh Way Cookery School in Truro. Of course, if your budget can stretch that bit further, we're sure you'll have an amazing time at the Rick Stein Cookery School in Padstow.
A little bit closer to our headquarters in Devon, we have the Devon Cookery School, while the Ashburton Cookery School has several half-day cookery classes available. Personally, we'd love to try the team away days at the River Cottage Cookery school!
Not everything has to take place off-site for a team away day in Devon
Did you know that you can easily host your team away day from the comfort of your office? It's about creating an environment inside your office space that allows your employees to try new activities.
We've worked with many clients in Devon, helping them to bring an away day atmosphere to their office spaces. We've brought in music, activities, fairground games, and even mini golf into the office. We've even created team challenges for your staff to get stuck into – think the ITV game show 'The Cube'.
The benefit of hosting an "away day" in your office is that your staff are already there. They are in a familiar environment where they don't need to worry about parking or transport. It's accessible to everyone. It can even be managed as a total surprise for your employees.
Inspired Occasions can help you make the most of your team away day in the south west
If you need additional help and support to make the most of your team away day, please get in touch.
We know how to make your budget stretch further, so you can create a fantastic team away day that will be memorable for all your staff. If you're looking for inspiration, we'll start our discussions by working out what you want from your team away day. Are you looking for something fun and exciting or trying to help your team learn new skills or spot those with leadership potential?
Our in-depth understanding of what outcomes you want to achieve from your team away day, makes us a great asset to work alongside your in-house team, or we can arrange something for you.
If you're ready to get started, all you have to do is pick up the phone and give us a call.