Hosting a Spectacular Bonfire Party for Guy Fawkes Night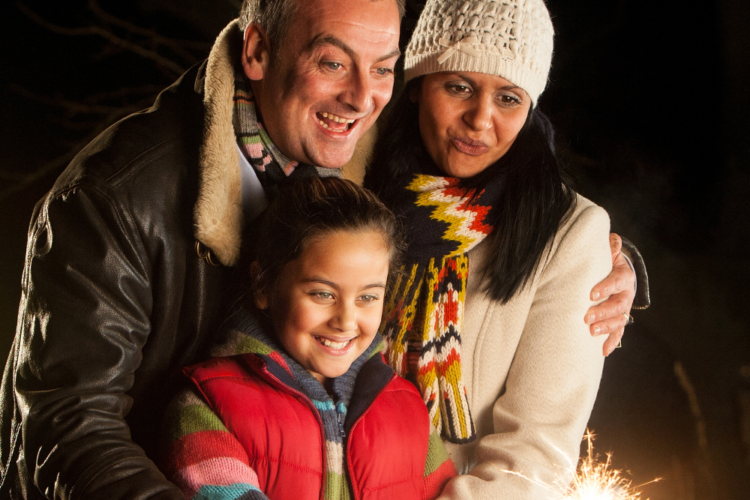 We love this time of year when we get the chance to wrap up in our cosiest scarves and gloves, gather around the bonfire, and light up the night for Guy Fawkes Night. There's nothing quite like the thrill of watching the sky explode with vibrant colours, munching on delicious treats, and feeling the warmth of the fire on a chilly November evening.
The great news about fireworks night is that it's something you can celebrate at a pre-planned community celebration or in your back garden with family and friends.
Here at Inspired Occasions, we love the fact that so many of us choose to celebrate bonfire night with our loved ones. After all, any excuse for a party is fine by us! So, with that in mind, let's dive into the art of hosting a spectacular bonfire party.
We'll share all of our best party planning tips and give you some insider info that only event specialists like us will know!
It's all about the lighting: setting the stage for a fiery display
What's a Guy Fawkes party without a dazzling fireworks display? You've got two options here – you can either hire professionals to set up a show or brave the world of pyrotechnics yourself. If you're DIY-ing it, be sure to follow the safety guidelines outlined by ROSPA and consider the safety of your guests.
You also need to be aware of the legislation surrounding home fireworks displays.
If you know that you're having a home fireworks display, please be considerate and let your neighbours know in advance. Many pets are terrified of fireworks, and unless you've seen your pooch shaking with fear, it's hard to explain how much surprise fireworks can affect them.
Now, for the fireworks – sparklers, rockets, Catherine wheels, and fountains – they're all there to light up the sky! Keep a bucket of water nearby for any accidents, ensure your fireworks are safely placed away from guests and think about where the fireworks will be landing. Remember – what comes up must come down. This is something that is often forgotten about by home fireworks enthusiasts. The last thing you want is to spark a fire in a neighbour's garden because of a discarded firework.
We also want to remind you of the weather conditions. You might be tempted to go ahead with your home fireworks display because you've already bought the fireworks. But if the weather is too windy, it's not safe to go ahead. If that happens, why not hold back your fireworks until New Year?
Is there an environmentally friendly alternative to fireworks?
If you are looking for something a little more environmentally friendly and sustainable, we predict that in the next 5-10 years, fireworks may be replaced by drone displays. The incredible display for the Queens Platinum Jubilee showed how technology is there to offer an exciting alternative. We love the idea that this could become more popular – after all, it gives the same "wow" factor without any of the environmental or social downfalls.
It's too late to arrange a drone display for this year, but if you are looking for something for your 2024 fireworks party, please get in touch. We can use our network of suppliers to find an incredible drone display for your event.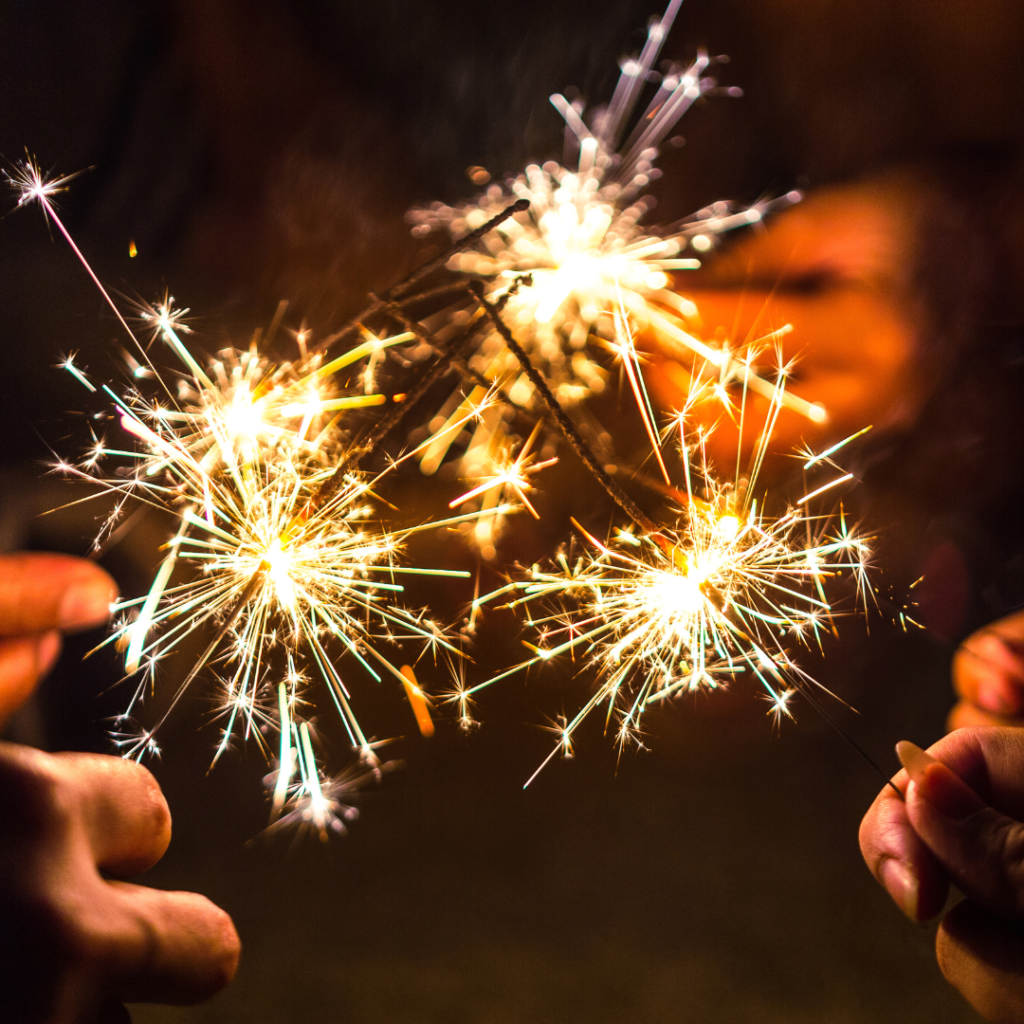 Sparkling Safely: A Guide to Sparklers
Let's be honest: sparklers are like mini magic wands in your hand. But with great sparkle comes great responsibility!
According to the Children's Burns Trust, "over 550 children under 16 are taken to A&E in the four weeks surrounding bonfire night alone," and the majority of accidents happen at family or private displays. They also note that the temperature of a sparkler can reach 20 times the temperature of boiling water.
While we love sparklers and think they make amazing photos and memories, it's crucial to pay attention to the following sparkler safety tips:
Adult Supervision: Make sure kids are closely supervised when handling sparklers. A responsible adult should be present at all times. Never give them to a child under the age of 5, and make sure that anyone holding a sparkler is wearing gloves for protection.
As a practical tip, why not stick your sparklers into a carrot? That way, your children can hold the carrot at arm's length rather than the sparkler itself. It's a much safer way of making sure that your children are not risking a painful burn.
Sparkler Safety Zone: Designate a specific area for sparkler fun, far away from the bonfire and fireworks, and ensure it is well-lit.
Bucket of Water: Keep a bucket of water or a hose nearby to douse used sparklers. They can stay scorching hot even after they burn out.
Bonfire night bites
Now, let's talk about the best part – the food and drinks! We firmly believe that the success of any private or family party depends on the snacks!
Bonfire Night wouldn't be complete without some mouth-watering treats. Here are a few of our favourite suggestions for a tasty fireworks night menu.
Toffee Apples or chocolate apples: This goes without saying! They are sticky, sweet, and oh-so-delicious. For entertainment, you can even set up an apple decorating station for a bit of interactive fun. All you need is a bag of apples, some skewers to hold them, and some melted chocolate with an array of coloured sprinkles.
Sausages and Jacket Potatoes: These are traditional bonfire night snacks – filling and nutritious but also easy to manage, with minimal effort needed. What's not to like about that? You could either cook the sausages inside or bring out your BBQ for a final outing of the year. We love cooking jacket potatoes in the oven, then covering them in foil and leaving them on the BBQ to keep warm – it adds a great crunchy jacket that you could cover with cheese. Total comfort food!
Parkin Cake: Did you know this is a traditional Bonfire Night dessert? It's a moist, spiced cake flavoured with molasses, oatmeal and ginger. Sounds delightful to us! If you've not yet baked a parkin cake before, there's a great recipe on the Great British Bake Off website.
Hot Chocolate or Mulled Cider: No bonfire night celebration is complete without hot chocolate or mulled cider. They are ideal for keeping your guests warm and toasty. You can set up a hot chocolate station in your kitchen with a range of flavoured powders, whipped cream, mini marshmallows, sprinkles, and sauces…the choices are endless! We promise the kids (and adults!) will love it!
We love the range of hot chocolate flavours that you can buy from Amazon – just look at the range of flavours in this gift set!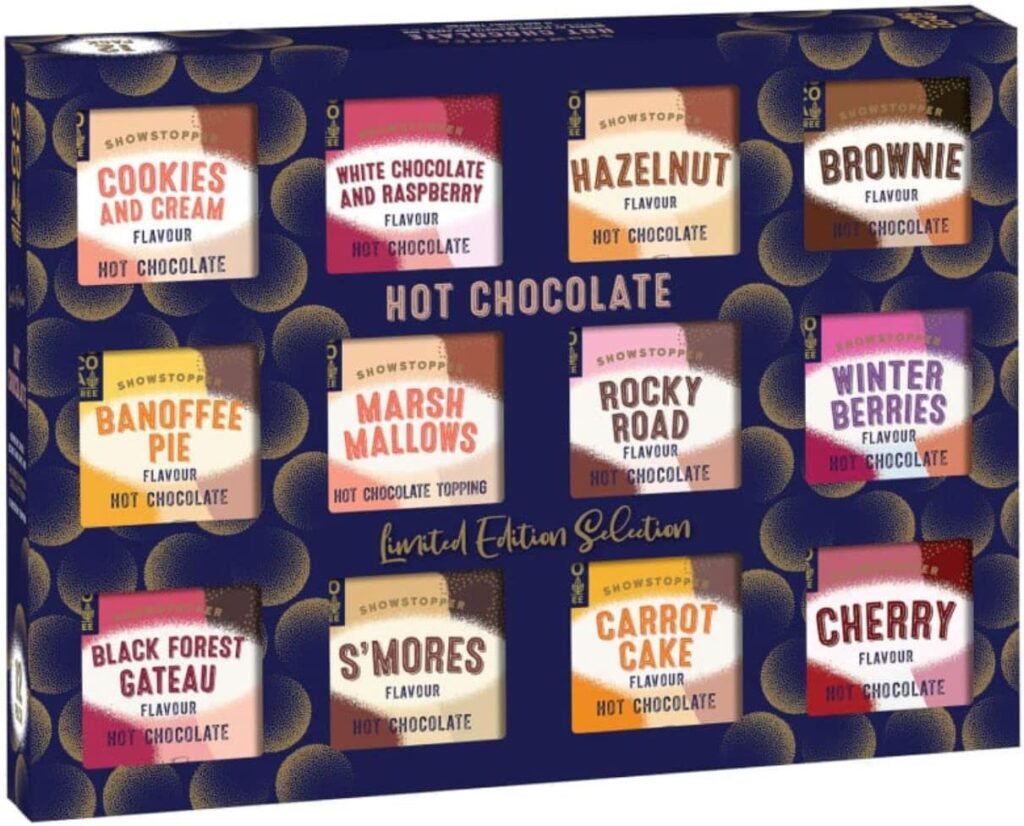 Don't forget the soundtrack
Finally, every fireworks party needs a great playlist to kick off the entertainment. There are some fantastic songs that you can add to your Spotify selection that are perfect for any Guy Fawkes night celebrations.
Here are a few of our favourites:
🎵 Firework – Katy Perry
🎵 Firestarter – The Prodigy
🎵 Burn – Ellie Goulding
🎵 Rocket Man – Elton John
🎵 Rockets – Ella Henderson
🎵 We Didn't Start the Fire – Billy Joel
🎵 Relight My Fire – Take That ft. Lulu
🎵 Great Balls of Fire – Jerry Lee Lewis
🎵 Bang Bang – Jessie J, Ariana Grande, Nicki Minaj
🎵 Stars – Demi Lovato
🎵 Burning Love – Elvis Presley
🎵 Ring of Fire – Johnny Cash
🎵 Light My Fire – The Doors
Check out our full Spotify playlist here.
Celebrating fireworks night with style
We hope that this has given you inspiration for a spectacular Guy Fawkes Night party.
Remember to respect local guidelines, consider your neighbours, stay safe, and have a great time celebrating this centuries-old tradition. Bonfire Night for us Brits is just as important as Bastille Day is to the French, or the 4th of July is for Americans. It's an opportunity to commemorate the foiled Gunpowder Plot while creating beautiful memories with your loved ones.
Inspired Occasions can help you plan your 2024 fireworks night celebrations
If you want to go even bigger for your 2024 fireworks night celebrations, why not give us a call?
With a year's planning, we can help you create a community or corporate event that exceeds all expectations. We can provide additional support for your organising team, negotiate deals with suppliers and help you host a sustainable and environmentally friendly event that will change the way we celebrate.
To find out how we can help you, please drop us an email, and we'll call you right back!