Easy Easter Themed Ideas to Add to Your Wedding or Event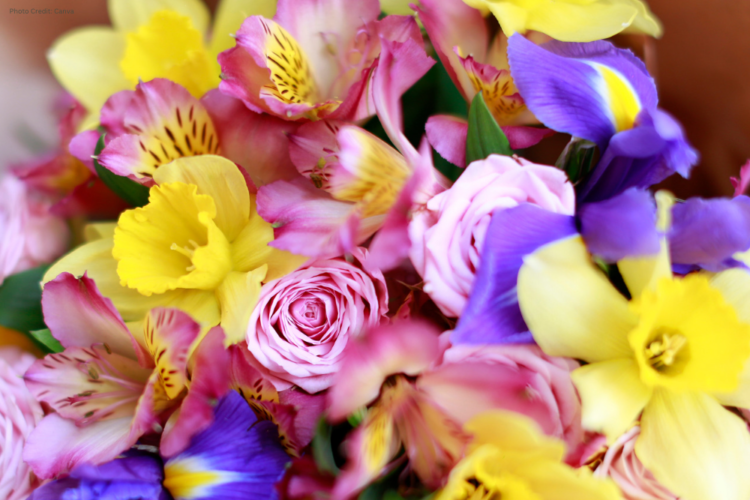 Add these eggs-traordinary Easter ideas to your next event
Now that Shove Tuesday is over, we can start counting down the days until Easter. As the sun comes out, spring flowers bloom, and animals come out of hibernation, this is the time of year that always feels happy and hopeful.
If you're planning an event in the next few weeks, you might be thinking about how to add in some last-minute Easter entertainment to your party. As experienced wedding and event planners, we've helped clients all over the UK and beyond, turn weddings, birthday parties, and corporate events into spectacular occasions that go beyond your wildest dreams.
At this time of year, we are always thinking about how to add a final touch and incorporate an Easter theme into your wedding, party or corporate event. You can really make the most of this time of year by adding little things like a colour scheme, a playlist, or even a flower arrangement.
If you want your next event to have an Easter theme, here are a few quick and easy ideas to get you started.
Your Easter colour scheme
If you're planning an Easter-themed wedding, your colour scheme is one of the easiest ways to add an Easter touch to your colour palette. You might immediately think of colour schemes with a lot of pastel colours like lemon, yellow, violet, and lilac, as well as pale blues or pale pinks with white accents.
But did you know that there are many colours that have a specific correlation with Easter?
White represents purity and innocence and is often used during Easter celebrations to signify the resurrection of Jesus.
Purple is often heavily worn by the clergy during Lent, as it represents penance and sacrifice. It is also a colour that symbolises wealth, power, and royalty.
Pink is the colour of joy and love. Many clergy may start to wear pink or rose on Laetare Sunday (the Third Sunday of Advent and the Fourth Sunday of Lent) to represent the forthcoming joy and reward that Easter brings.
Red represents the colour of the blood of Jesus Christ. It's traditional to wear red on Pentecost Sunday to signify the joy and fire of the Holy Spirit.
Gold represents glory and triumph and symbolises the resurrection on Easter Sunday. Gold is widely seen as an Easter colour and is used to show the triumph of good over evil.
Spring florals are perfect for Easter
Spring is a great time for Easter weddings because there are so many flower arrangements to choose from. If you're having an Easter party, you can use flowers like Easter Lilies, Daffodils, Tulips, Easter Cactus, Gerbera Daisies, or Irises to decorate.
All of these flowers have something to do with Easter, and they come in many different colours, many of which will go well with your Easter colour scheme.
Please get in touch if you want suggestions on how to make the most of your Easter-themed flower arrangements. We work closely with a number of florists, so we can give you ideas on how to make your Easter flowers stand out more.
Curate an Easter-themed playlist
To set the mood for a great party, you need a great playlist.
Even though streaming sites like Spotify have hundreds of playlists with Easter-themed pop songs, you will have your own ideas about what makes a great addition to your party.
If you're looking for something more traditional, then there are several Easter hymns that would be ideal for an Easter-themed wedding. For example, hymns such as "Christ The Lord Is Risen Today" or "Thine be the Glory, Risen Conquering Son" may be appropriate, especially in a Church setting. A popular choice is also Amazing Grace, a song that has regularly topped polls to be named the UK's favourite hymn.If you're looking for something more classical, then why not explore options such as "Messiah" composed by Handel, or JS Bach's "St Matthew Passion?" Both offer elegant compositions that have a historical connection to Easter celebrations.
Add in some Easter party favours
The easiest, and most obvious solution is to invest in a multi-pack selection of Easter eggs to use as an Easter wedding favour, perhaps instead of party bags. With a wide selection on offer from Cadbury Mini Eggs and Cadbury Cream Eggs to Easter bunny chocolate bars, there's something to suit both adults and kids alike.
Of course, if you wanted to take a more creative approach to your Easter themed party bags, you could look at options such as personalised Easter bunny stuffed toys, or even small test tubes filled with magic Easter bunny food. These always go down well with children.
For grown-ups, why not look spring-related party favours such as packets of seeds or perhaps a bath bomb in the shape of an Easter Egg?
If you want inspiration for your event party favours, why not follow us on Instagram?
Make the most of seasonal produce with your Easter-themed menu
One of the joys of Easter is celebrating with your family, friends and loved ones. There are many traditional Easter menu choices, that you can add to your Easter party planning, from hot cross buns to simnel cake or pretzels.
If you're looking for a dinner option, the traditional Easter menu typically comprises of Roast Lamb or cooked ham. Side dishes can be packed full of seasonal produce, such as carrots, green beans, or asparagus. These are great meal choices that you can add in for a corporate sit-down meal, while also being suitable for Easter weddings or family gatherings.
Consider adding in Easter fun for children
To make your Easter party theme even more fun, why not add some entertainment to get the kids (and adults) pumped up? Easter birthday parties and weddings are great places to have traditional Easter activities like an Easter bonnet contest or an Easter egg hunt. You could also set up an arts and crafts area where kids can make their own Easter crafts. For example, they could make their own egg hunt bags or just colour some Easter printables. The kids will have a lot of fun with it.
For more corporate events, why not add in an Easter parade to your event? It's an egg-cellent team building activity, helping to encourage colleagues to work together creatively. Even the traditional egg and spoon race could be enough to get your staff working together as a team, building relationships with new people.
Inspired Occasions can transform your themed parties, weddings and events
We hope these ideas make you hungry for a great Easter party. Social media sites like Pinterest and Instagram make it easier to get creative and give your event that "wow" factor that will have your guests talking for weeks.
But making your Instagram or Pinterest dream come true can be hard if you don't know where to start or who to ask for help.
That's where we can come in.
We know how to make your dream event come true, whether you need help planning a wedding, a birthday party, a family gathering, or a business event.
At Inspired Occasions, we work with a large group of trusted suppliers from all over the UK, transforming your event to fit your budget and chosen theme. We can offer help and guidance, from venue-finding and theme planning to full event management.
Are you ready to get your party started? If so, drop us a line through our contact form or feel free to email us on info@inspired-occasions.co.uk. If you're looking for inspiration, check out our Instagram or Facebook profiles.
Image Credits: Pexels and Pixabay